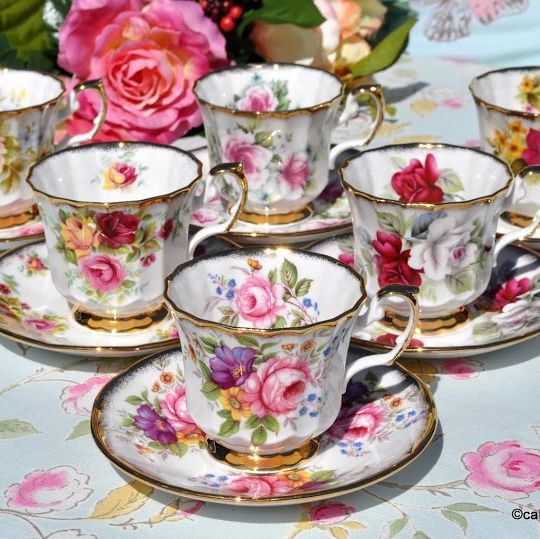 Elizabethan Fine Bone China Vintage Teacups and Saucers Set of Six

six beautiful floral vintage teacups and saucers

decorated with English garden flowers and lavish gold gilding

set of six Elizabethan Jacobean pattern fine china teacups and saucers

six saucers with pretty flower patterns

Jacobean. Elizabethan. Fine Bone China. England.
Elizabethan Fine Bone China Vintage Teacups and Saucers Set of Six

Jacobean pattern mixed chintz tea set

£0.00