Beautiful Vintage Teaware
We have a proud tradition of taking tea in Britain. Once upon a time ladies and gentlemen would gather together on a fine summer's day and exchange polite conversation and a little flirtation during afternoon tea. A lady was defined by the quality of her china tea set. Grandma knew how to delight her guests on a sunday afternoon when the best china came out of the locked china cabinet. For a brief hour a family would stop everything and take tea together. These days the world is in too much of a rush and old customs are dying out.
Our mission is to recapture the essence of a bygone era. Let's revive the beloved tradition of taking tea in style.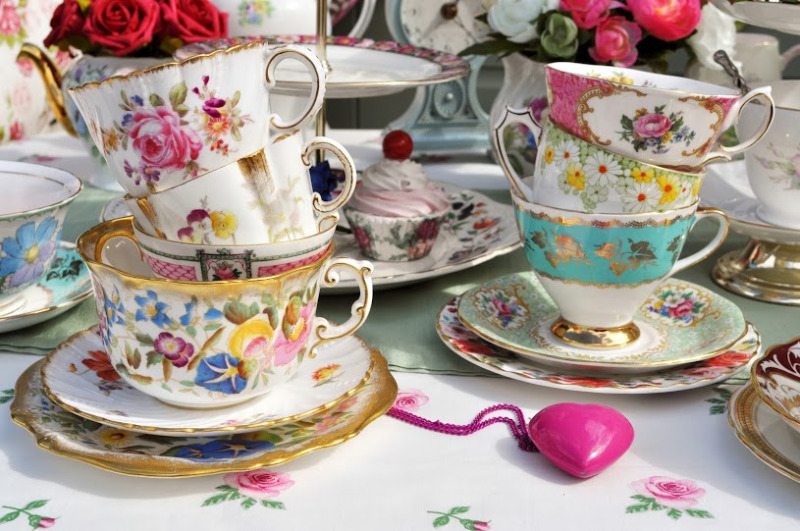 Fine Quality Vintage China
At Cake Stand Heaven we bring together the finest English vintage china teaware for you to create the perfect tea party setting.
We are a family team dedicated to providing a friendly and personal service. We spend many hours carefully selecting the quality, colour and pattern of every plate and teacup for our vintage cake stands and tea sets. Our vintage cake stands and mixed china tea sets are unique, affordable and make delightful presents. We serve a niche market of discerning customers who wish to purchase quality vintage china.
A Passion For Vintage Teacups
Buying quality old English china is becoming increasingly difficult. Complete tea sets are scarce and demand is high. Unable to find beautiful vintage china in the shops we started to collect pretty pieces to create a unique eclectic set of our own. Our passion for vintage china had begun!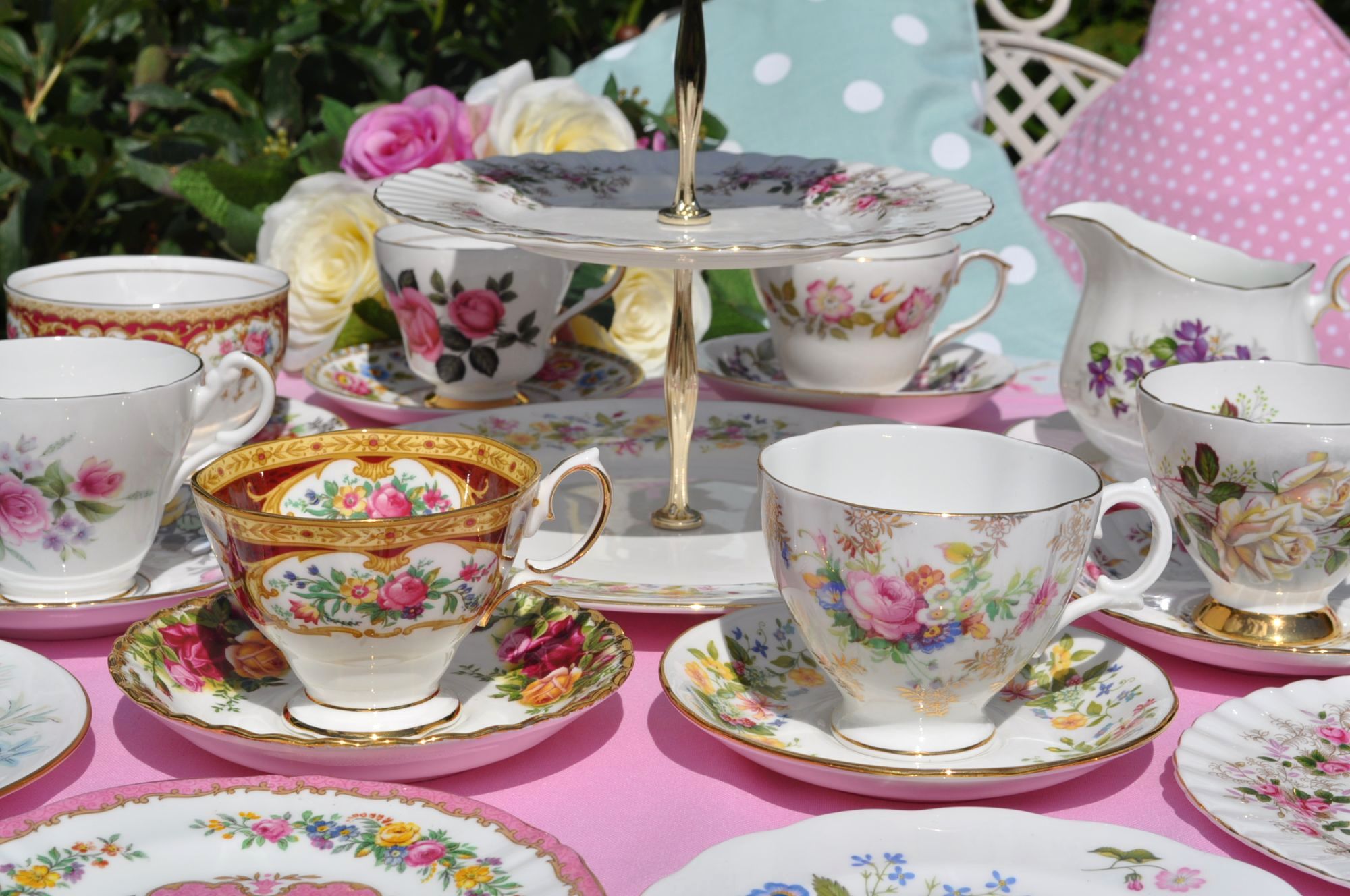 Quirky teapot and tea cup topped cake stands are an exclusive design idea by Cake Stand Heaven. All our mismatched cupcake stands are unique and are offered with a choice of quality British made centre fittings. Presentation boxes with ribbon ties are available to purchase with traditional tiered cake stands and teacup trios. All orders have the option to include a free gift card with your message.
We take great pride in our products and service and invite all customers to leave feedback in our guest book. We believe that attention to detail is important and send your gift messages in greetings cards at no extra cost. All our Cake Stands are professionally drilled to ensure the plates are perfectly centred and balanced.
Elegant period teaware adds a touch of vintage glamour to your tea table. We stock vintage china from a bygone era made in the Staffordshire Potteries by famous manufacturers such as Aynsley, Colclough, Duchess, Foley, Paragon, Royal Albert, Shelley, Tuscan, Wedgwood and many, many more. In our shop you will find teacup trios, milk jugs and sugar bowls, teapots, cake stands, cake plates and other tableware.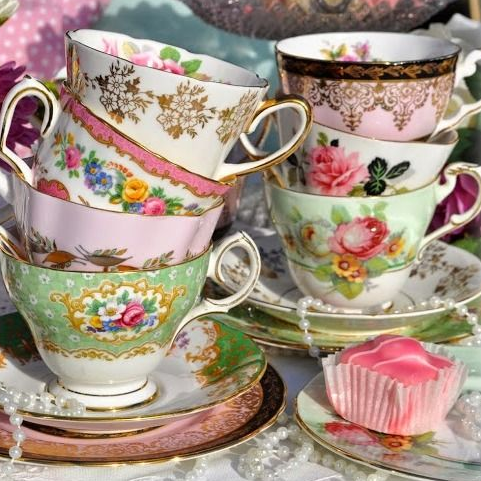 Today we all need to conserve energy and preserve the earth's precious natural resources so we at Cake Stand Heaven are doing our bit. We use recyclable cardboard boxes and biodegradable void fill when packaging your orders.
Buying pre-loved vintage china is also good for the environment because there are no new manufacturing processes.
Beautiful collectible vintage china teaware made in England.
Cake Stand Heaven are suppliers for the BBC programme Masterchef 2012 and the Channel 4 programme Kirstie's Handmade Britain. Our products are regularly featured in national magazines, newspapers and county fayres and we have a very large base of satisfied customers worldwide.